Decision time
If you've been following along, so far in this series we've covered what 3D printing is, the types of printers available, the requirements I'm looking for in a printer, and the models that I am considering for personal use. If you're just finding this post, I recommend going back to look through parts 1 through 3. It's been over a week since I made the last post and it was spent weighing out the various pros and cons for which printer best meets my personal needs while on a short vacation. After much thought, I'm happy to say that there is a printer in the mail and should be delivered in the next few days. The printer I chose to start my journey is the Creality3D Ender 3 V2.
It seems like a cop-out to pick the first printer listed in the previous posts, but there is a good reason for picking the Ender over the others. The Ender 3 provides a good balance between speed, size, complexity, accuracy, layer precision, and customization. The print volume is large enough for model railroaders to print big pieces or entire models at once, but not so big that it takes up too much space on a table or workbench. The original Ender 3 was a good printer that had great reviews, but the V2 model adds in features like a glass heating bed, tension knobs, and a much more silent design. I'll be doing a full set-up, testing, and review of this printer once it arrives, both in writing and in a video, so it's a bit too early to start praising the Ender 3 V2. At least on paper, this printer has the right features at the right price for my personal needs.
While choosing a printer and getting it set up are exciting, there's another part of 3D printing that I have barely discussed yet and it is arguably more important, 3D models and CAD software for hobbyist use.
3D models and files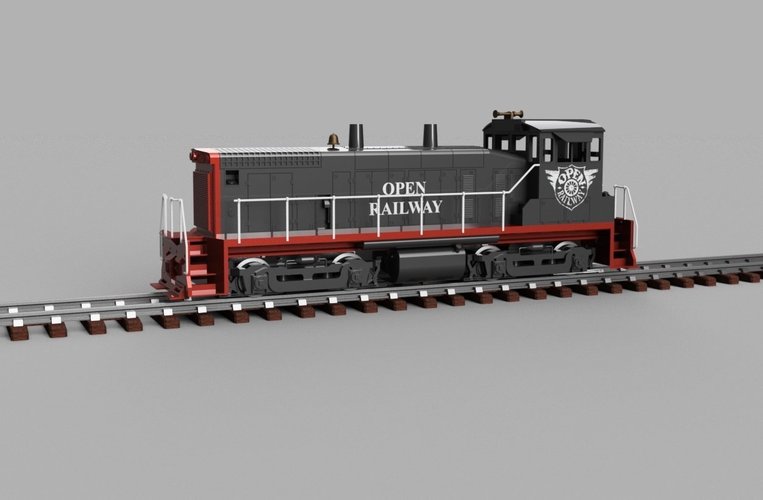 In order for a 3D printer to create models from plastic, 3D files need to be uploaded to the printer in some way. These files are made with computer aided design (CAD) programs, either by hobbyists or companies. Model railroaders can access many files that are available on the internet through a variety of sources. Many hobbyists and companies even print models which are then sold in online stores. This route is the easiest since a customer does not need a printer or knowledge of CAD software to receive 3D printed models. There are also websites that have files which can be downloaded for a small fee or sometimes absolutely free.
3D printing files come in a few types:
STL
OBJ
GCODE
VRML
3MF
PLY
FBX
AMF
X3G
STL and OBJ files are the most common and will be what I focus on in the future, but it would be a good idea to go over the others briefly. GCODE is not a file-type for 3D models stored on a computer, but rather the file-type that 3D printers use to slice a model into thin sheets which is understood by the printer software. Other files types are turned into g-code inside the printer. VRML are files that can show different colors. This is the ideal file type for models that are printed using multiple extruders with different filament types and colors. Basic 3D printers don't really have a need for .vrml type files. 3MF files are used in Windows computers, especially Windows 10 operating systems. These files are like STL and OBJ, except there is a complete set of data stored in the files rather than just the geometry. PLY files are created by 3D scanners. Modelers wishing to replicate existing models can save time by having their originals scanned into this type of file. FBX files are used by Autodesk between all their CAD software programs. FBX files are typically exported to another file type before printing. AMF files offer more information than STL files, but can be compressed to a smaller size. This file is not very popular at the moment. X3G files are binary and used with Makerbot products.
There are other file types, but these are ones to be aware of. In any case, most hobbyists will be the best use out of STL and OBJ files. STL is my personal recommendation since the few items I've printed in the past all came out well without much hassle. It also has the most support among different 3D printers, along with OBJ files. Basically, a hobbyist can make or download an STL file and use it on almost every printer currently on the market. Keeping track of different file types can be confusing, so it would be a good idea to keep the types of files to one or two just to start with.
Software for 3D models
While purchasing and downloading 3D files is an option that can save time, making files for custom, one-off products is best done through a 3D modeling software. There is a myriad of different CAD software on the market and range from high-end commercial products like AutoCAD and Solidworks, to basic programs like FreeCAD. In the last several years I have had the pleasure and pain of working with a variety of programs. My education background includes working with Autodesk and Solidworks products, so those are the types of software I naturally gravitate towards. Other people will have different preferences and will think about 3D modeling differently. Therefore, I decided that it would be a good idea to make a short list of programs I have interacted with an found usable that hobbyists may want to look at. These programs are all free, have a large following that supports the programs, and come from reputable companies or open-source organizations. These modeling programs, in no particular order, are:
Sketchup, now owned by Trimble Inc. used to be a Google CAD software for hobbyists. It is now primarily a subscription product that has been overhauled and updated to be competitive with other CAD programs on the market. Sketchup has three different licensing levels. The base level is free, the "Shop" level is $119 per year, and the "Pro" level is $299 per year. Obviously, I recommend starting with the free subscription. After registration, users can start to navigate through Sketchup's modeling space and create basic files. Playing around with it would be a good start, but there are many tutorials on the website and across the internet for creating 3D models. The advantage Sketchup has is that it's an online-only software. That means no massive files to download or programs to run. Sketchup can also be accessed by any device anywhere there's an internet connection available. 10 years ago this would have been a disadvantage since Wi-Fi hotspots were still in their infancy and most phones only had a basic web connection.
Fusion 360 is an Autodesk product. Autodesk is to CAD software what Adobe is to publishing software. That means Fusion 360 is a well designed software that can be accessed with an AutoCAD account and is compatible with the entire range of Autodesk products. Subscription levels are $60 per month, $495 for a year, and $1335 for three years. That might interest people who want to make money off 3D printed models or those who have businesses to run. For hobbyists and students, Autodesk offers a generous 1 year free trial for Fusion 360. This trial subscription can be renewed year after year and will most likely continue to be free for hobbyists in the future. This is because Fusion 360 is a great introduction to Autodesk products and is an avenue that brings in many customers for the company. Possibly the best feature this software offers is the ability to download Fusion 360 to as many devices as needed. This is possible because the software is tied to an Autodesk account rather than a computer.
Blender is an open-source 3D modeling software that is used mostly for creating animated films. At first glance, Blender would appear to be useless for model railroaders, but looks can be deceiving. Animated films have characters, but also have an entire digitally rendered world that serves as a stage for those characters. That means hobbyists can create both organic and inorganic objects. Steam locomotive? No problem. Figurine? Also not a problem. Other 3D modeling software can create organic looks, but nothing really compares to this open source idea and all the features it has to offer. A subscription is free, and open source means that Blender can be used for both private and commercial projects. The main strength in this program is the ability to model objects like they were made of clay. Making figures for model railroads is therefore a real possibility for someone with a lot of experience and talent with this software.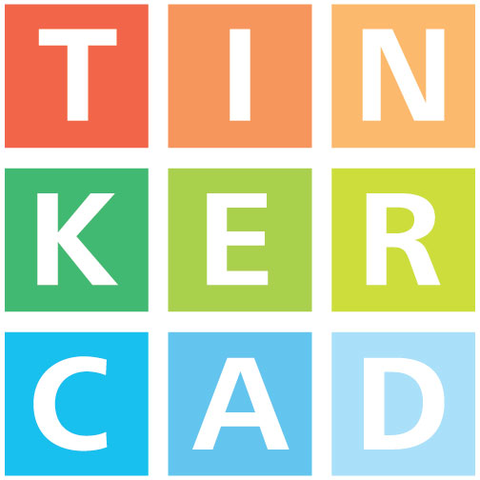 If the other three options look intimidating, that's because they are. Learning to use 3D modeling software takes a lot of time and practice. For the complete novice, I recommend checking out TinkerCAD. This is a free software program that is geared towards children and people new to 3D printing. Start with basic blocks, then build up enough skills to create ever-more complex models. The main weakness with TinkerCAD is that it is not designed for precision work. Getting a perfect scale replica is difficult with this program, not to mention doing complex things like creating compound curved surfaces. To me, TinkerCAD seems like the program most people will outgrow, but it remains a good introduction.
Learning software in a series
To learn how to use CAD software without attending classes at the local community college, I recommend thinking of the different types of software as a series of more complex levels of learning. Start with something basic like TinkerCAD and learn to build basic shapes and use the tools in the menu. TinkerCAD objects can be printed as tests or for some basic objects that are useful on the workbench or layout. Once TinkerCAD is mastered, move on to Sketchup or a similar program. Most hobbyists will likely use this kind of program the most since it offers all the needed features for making mechanical or industrial objects (like a locomotive) without all the overwhelming extra features. From Sketchup, the next level to try is a higher end program like Fusion 360. This has everything a modeler could want, including many features that are only occasionally needed. The final level is to use something that is organic and artistic like Blender. Moving from a CAD program designed for life-less, dimensional objects to an organic, artistic software is difficult. It's at this level that I find myself after one year of formal education in 3D modeling and several years of practice.
As a final word in this post, I would recommend getting a book or two for your chosen CAD software. Having a set of instructions for all the various processes is important and a good book on the subject should be in arm's reach of the computer. Learning this type of software takes time so it's important to keep this learning curve in perspective when struggling to do certain manipulations on an object.
The next post in this series will have to wait until my printer shows up, because it will be a set-up guide and test printing of downloadable products. Thank you for your time in following along with "Getting Started in 3D Printing".
To see the other posts in this series, click on one of the links below: